Housing Resources
If your family is currently ineligible for the Habitat program, please follow the links below for information on other housing resources in Colorado Springs. There are several opportunities for transitional housing, affordable rentals, and homeownership through local nonprofit organizations.
Transitional Housing
Transitional programs are designed for families or individuals who find themselves homeless or close to being homeless. Transitional programs in Colorado Springs range from emergency shelters to two-year self-sufficiency programs.
The Salvation Army operates three transitional housing programs for families and single men and women. Programs help individuals receive the education and skills needed to become self-reliant.
Interfaith Hospitality Network provides sleeping rooms to families at one of the 36 faith-based congregations for a week at a time. Case management is available to help with finding jobs, and finding affordable housing.
Partners in Housing provides homeless families and individuals with one year of transitional housing, during which time they also participate in intensive supportive services, including case management, life skills training, and budget counseling.
Family Life Services provides comfortable, low-fee apartments to single moms and their children, along with support groups, licensed counseling, and one-on-one Bible study mentoring.
Affordable Rentals
The following organizations offer permanent housing solutions through affordable rental units located throughout the Colorado Springs area.
Greccio Housing rents apartments to low-income individuals and families throughout Colorado Springs. They own or manage 22 properties, with a total apartment inventory of 487 units.
Affordable Homeownership
For families making too much to qualify for the Habitat program but not enough to qualify for a conventional mortgage, you may be able to purchase a home through the following first-time homebuyer programs.
Rocky Mountain Community Land Trust helps limited-income families buy their first home by investing a minimum of 20 percent of the purchase price of a home that is currently on the market. They also help families remain successful homeowners through Post-Purchase Support.
Colorado Housing and Finance Authority works throughout Colorado to increase the availability of affordable, decent, and accessible housing for lower income Coloradans. CHFA offers programs to both first time and non-first time homebuyers as well as down payment and closing cost assistance.
Home Repairs
At this time, Pikes Peak Habitat for Humanity does not have a home repair program. If your home is in need of repair, please contact one of the following local repair programs: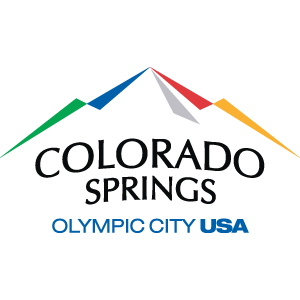 Colorado Springs Housing Rehabilitation Program Housing Development works to eliminate slum and blight conditions while improving the well-being of low income households. Financial assistance in the form of low-interest loans and grants as well as technical assistance is provided to qualified persons for essential housing repairs.
Rebuilding Together strives to 'transform the lives of low-income homeowners by improving the safety and health of their homes and revitalizing our communities'.